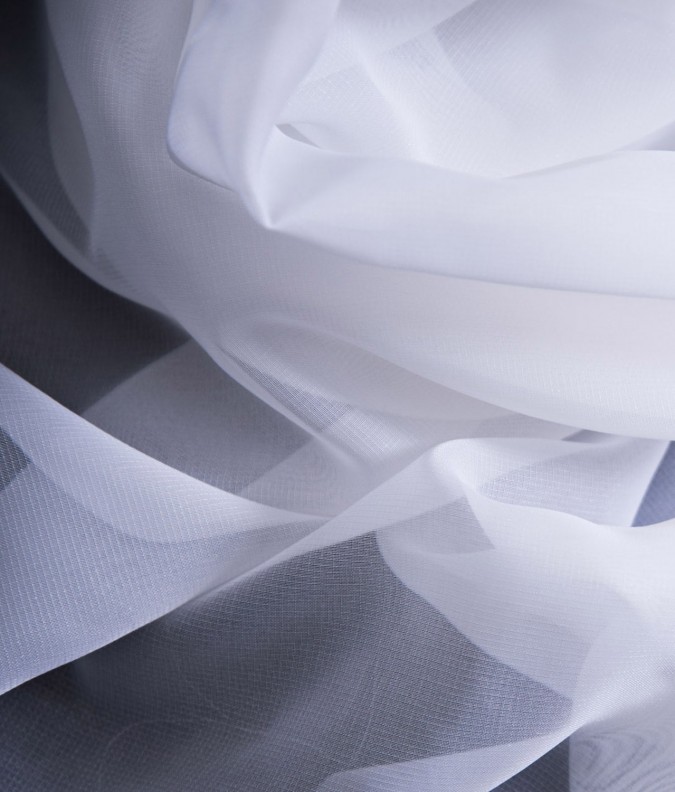 Zoom
EMF Shielding Fabric Veil
Warning: Last items in stock!
Availability date:
Veil is a fine transparent fabric for protection against high-frequency (HF) radiation
A soft, floating, permeable fabric with a pleasant touch. It is used for decoration to separate entire rooms and embellish bed rooms. It is ideal for canopies, curtains or wall decoration, and can be used as an interlay or clothing and hats.
Due to the fabric construction with silver- copper threads in the warp and weft, the material is washable, without losing its special characteristics.
These special and expensive threads keep their function after many washes, even alkaline detergents in the pH range 7-10 do not destroy the thread or fabric construction. The shielding properties of this very open fabric construction are unusually high and direction independent.

The shielding attenuation is regularly tested by at EMF Laboratory of the University of the German Federal Armed Forces in Munich to the following standards:
MIL-Standard 285, IEEE -STD 299-1997, VGStandard 95 370-15, KS03.

Technical Data:
Composition: Polyester 90% / Silver/Copper 10%
Weight: 60g/qm
Screening attenuation: 45 – 25 dB in the frequency range of 400 MHz to 5 GHz
Width: 3,00 m
Colour: White or Ecru
EMF Shielding Graphs: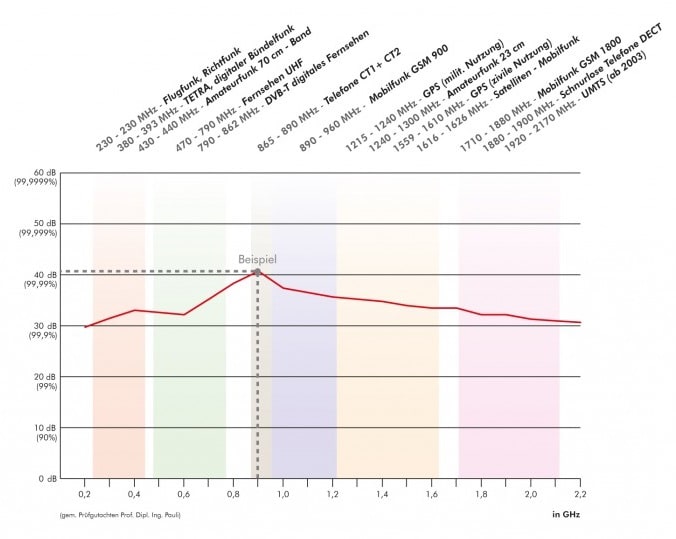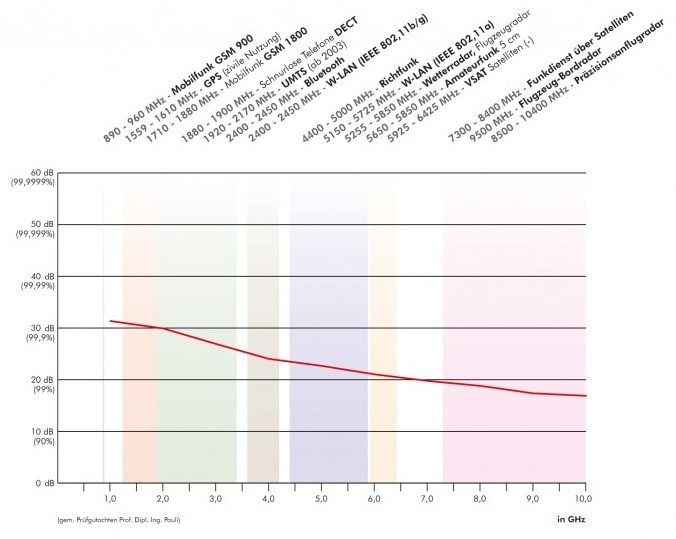 Care Instructions:
The material should be washed at 30°C on a delicate cycle. The fabric should not be spun or dried by machine as this could damage the textile. Use only Leblok washing powder. (Other detergents MAY have a severe effect on shielding level)
Updatting...