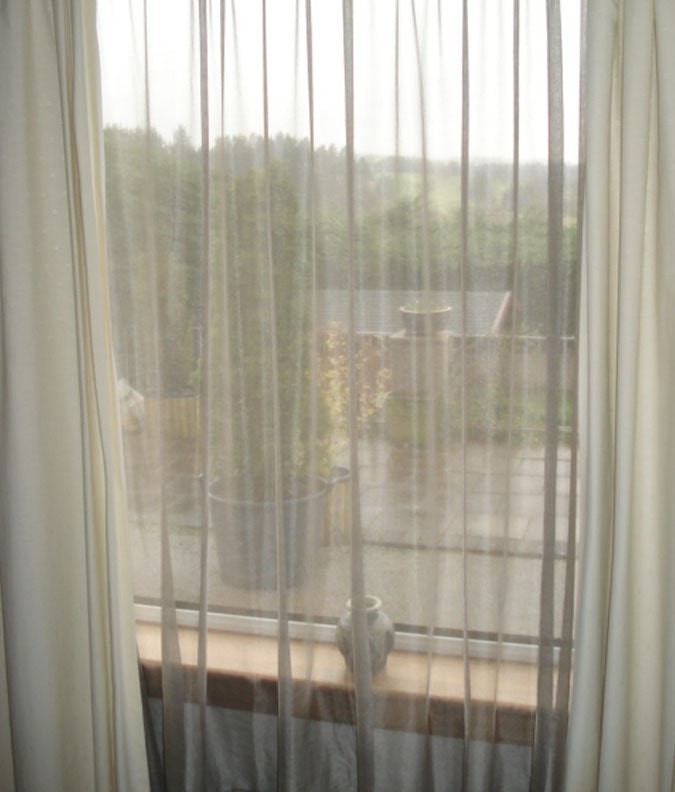 Zoom
EMF Shielding Curtains - Silver SuperShield
Available
Warning: Last items in stock!
Availability date:
EMF Shielding Curtains from Silver SuperShield Fabric
Block EMF radiation from mobile phone masts, 5G, 4G, 3G, neighborhood DECT phone and Wi-Fi hub.
To order please contact us with the finished dimensions of the curtains you required, call: +44 (0) 182 329 9390 or email to: sales@emfclothing.com
Available in 24% Double Silver-plated Silver fiber. Extremely strong and washable.
Attenuation 50dB (99.999%) at 1GHz.
The material is over 90% transparent from the inside and makes it almost to see in from the outside.
Available finished, or in raw material for 'Make your own'.
Details about the EMF protective fabric Silver SuperShield:
1) Silver SuperShield material gains a slight tarnish over time - often the fabric has areas of slight color variation from the start. This is a natural result of the manufacturing process and does not indicate a lack of quality or varying levels of shielding across the material.
If you do not wish to accept stainings or discoloration, please choose shielding fabric Veil or Swiss Shield® Naturell.
2) Silver SuperShield is a durable material that can be machine washed with Leblok washing powder. The shielding level can be compromised by abrasion, rubbing, wringing or overhandling.
3) Our silver fabrics don't contain nano-silver, but a thick pure metallic silver layer.
For finished curtains please call: +44 (0) 182 329 9390 or email to: sales@emfclothing.com for a quotation or more information
Updatting...