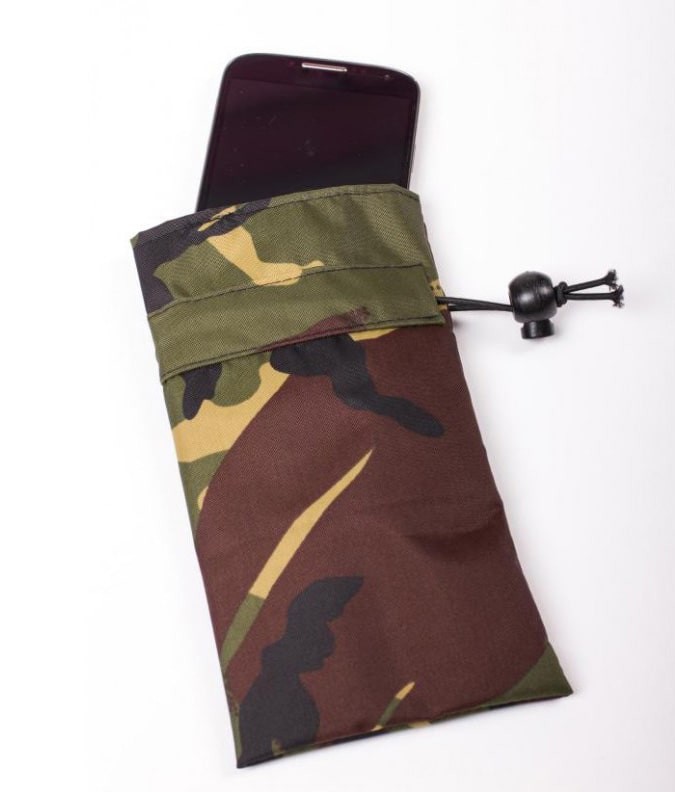 Zoom
Cellblok - Mobile Phone Blocking Bag (Camo)
LEB-35644
Available
Warning: Last items in stock!
Availability date:
Mobile Phone Signal Total Blocking Bag
"Cellblok" is mobile phone bag that completely blocks signals and electromagnetic radiation (EMR) of your mobile phone. Camouflage waterproof version.
Dimensions: 240mm x 130mm
This shielded cell phone blocking bag is suitable for iPhone, Blackberry, Samsung Galaxy, and many other smartphones.
Material:
Outer - 100% Ripstop Camo
100% Silver mesh inner
99.9999% signal block for GSM 880-915MHz, CDMA 824-849MHz, WCDMA (1920-1980MHz), and DCS (1710-1785MHz)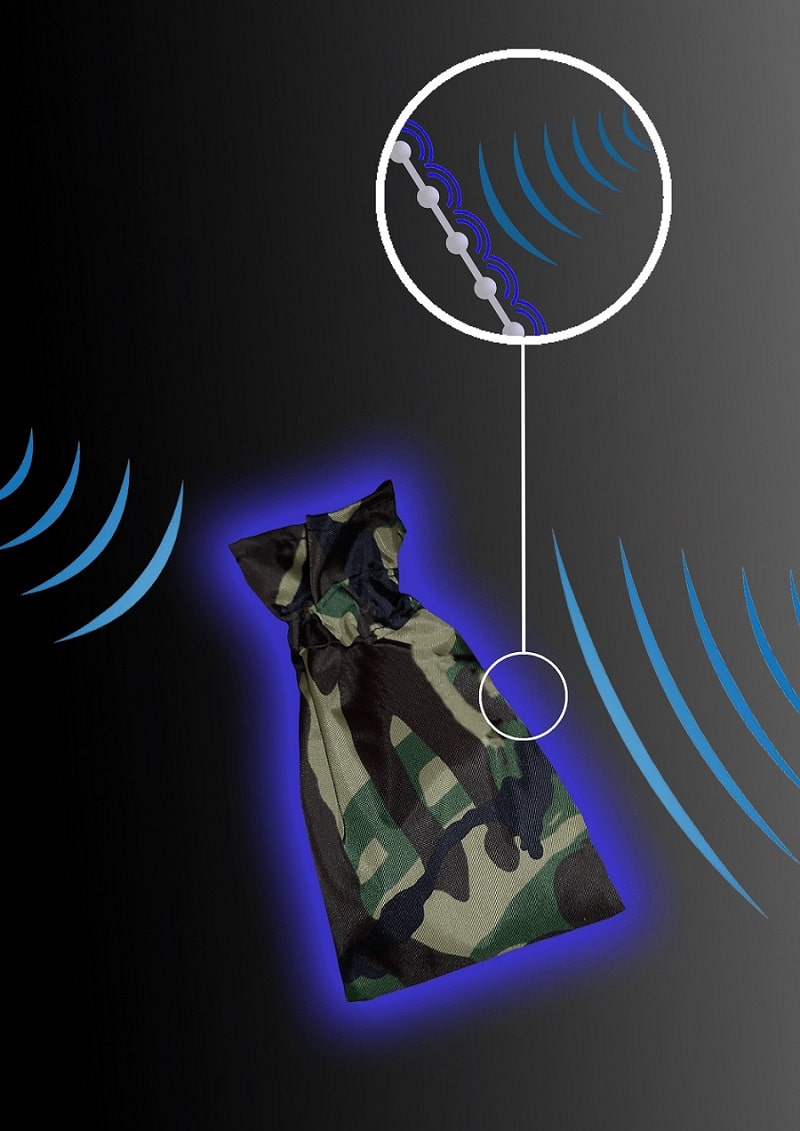 It Fits Blackberry, iPhone, and most other standard mobile phones.
Military specification mobile phone signal and GPS tracking shielding
This camouflage fabric has the following properties:
Waterproof: Water will just slide off it, protecting it against the rain
Lightweight: This fabric is thin and light
Durable: This fabric is hard-wearing and strong
DISCLAIMER
Mobile phones can operate on one billionth of the required signal. That is 0.0000000001 of the normal signal strength. Cellblok bags shield to 99.995% at 1GHz. Therefore only 0.005% of the original signal strength remains.
In most instances, this level of shielding is sufficient to prevent a call from being made or received. However new advances in mobile phone technology may make it possible for an extremely small signal to penetrate the material. This may be sufficient to enable the mobile phone to ring. In over 99% of situations, our Cellphone bags provide sufficient blocking.
For this reason, we advise that should you not be prepared to accept this eventuality then please do not purchase the product. Returns will not be accepted if your phone falls into this 1% category. Please be advised that this product has been developed to provide shielding for health reasons, not for security reasons.
Updatting...