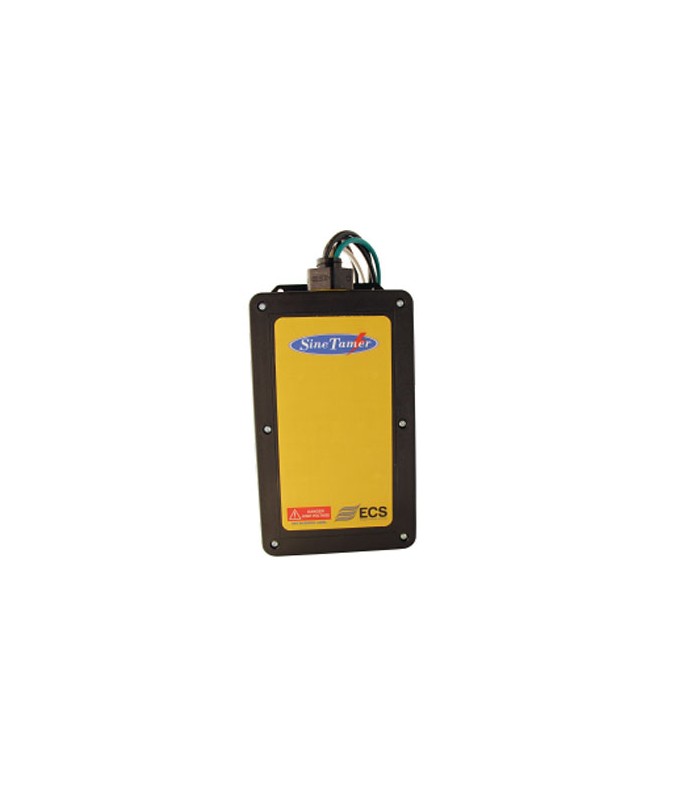 Zoom
Sine Tamer® Single-Phase
SMP-36023
Warning: Last items in stock!
Availability date:
Sine Tamer® can effectively remove the harmful effects of dirty electricity
Not to be confused with "dirty electricity filters" and other suppression products on the market today.
Please contact us before ordering as we need specific information as there is specific technical information we require to configure each order.
This leading suppression product which is the Standard of the Industry worldwide is able to effectively solve the problems associated with the effects of dirty electricity which is inherent in all our power today.
The Sine Tamer® suppression product has been in existence for over 30 years and is implemented in over 50
countries worldwide. Its primary focus has been for protecting the industrial and commercial buildings,
process equipment, as well as protecting sensitive electronics worldwide and allow the equipment to
operate as it was intended rather than succumb to equipment breakdown and costly downtime from failure
of operating systems.
It has been discovered that Sine Tamer® is able to effectively combat the problems associated with the effects of dirty electricity and radio frequency. The special Sine Tamer® circuitry allows us to protect every mode of power within our buildings, Line to Line, Line to Neutral, Line to Ground, and Neutral to Ground.
Thru our Special Frequency Attenuation Circuitry, we can closely follow the sinewave form, both above and below it to sense any deviation and quickly adjust to the excess energy, drastically reducing it thru our different modes of protection.
This special patented circuitry is not found in other suppression devices and is what sets us apart from all others. The result of Sine Tamer® filtering drops the RF levels to approximately 1.25 volts RMS constant. The Sine Tamer® suppression system is the safest, most effective, and proven lowest let thru voltage of any suppression units in the world and is proud to be known as the Standard of the Industry. Sine Tamer® offers the longest, most unequaled warranty in the industry (15-25 yrs.) and offers proven results over time.
Installation is easy by a qualified electrician, as the unit is mounted and wired into the breaker panel immediately in line with the smartmeter at the building entrance. This will protect the internal circuits from all incoming dirty power and RF frequencies traveling into the building, as well as removing all transients which are induced from the house or building itself before they travel back to the smartmeter.
Updatting...