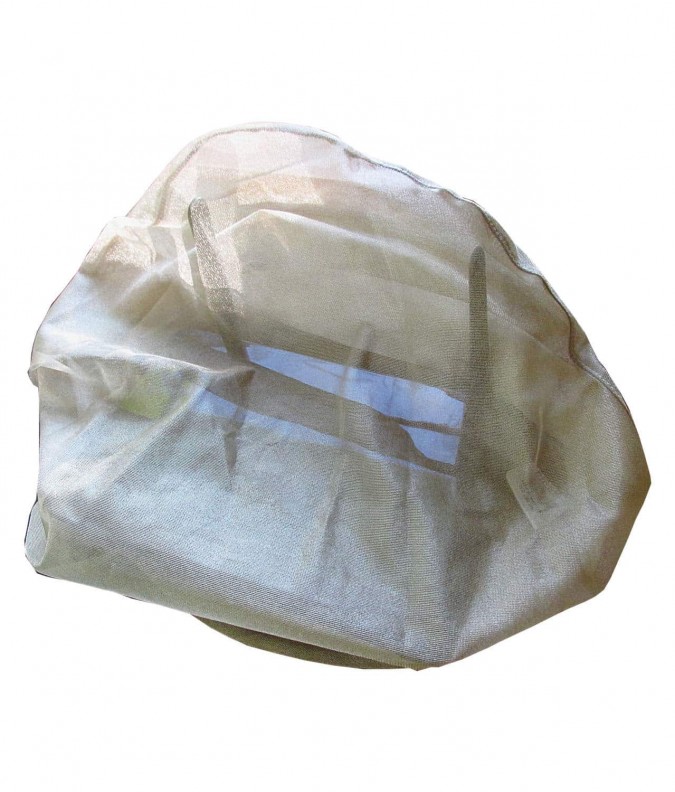 Zoom
Wi-Fi Router/Modem Guard for EMF Radiation Protection
LEB-31585
Available
Warning: Last items in stock!
Availability date:
Wi-Fi Router EMF Shielding Guard from Leblok
The Wi-Fi router shielding guard is a high Shielding, EMF protection net that can placed over a Wi-Fi hub/router/modem to protect the user from excessive microwave radiation exposure. It can be used either as a temporary or permanent Wi-Fi shield.
Provides in excess of 50dB shielding.
The Wi-Fi guard can be adjusted to determine the amount of Wi-Fi signal emitted and provide a balance between reducing wireless radiation and complete signal blocking.
This provides significant EMF radiation protection, improving the health and safety of your environment. You will still be able to receive a Wi-Fi signal if you wish, but you will be in complete control of the level of EMF radiation that you are exposed to from the router.
The Wi-Fi router/guard allows you to completely adjust the signal/radiation level by adjusting the toggle to meet your requirements.
Very importantly, the guard is also ventilated, providing air-flow thus prevent your router/hub/modem from over- heating.
This router guard is unique in that it can also be used as an EMF head protector. (Not to be confused with cheaper Head Nets made from Bobbinet!)
Size: 43cm width x 41cm height
This router guard / head net is made from 'Silver SuperShield' double Silver-plated nylon fabric. Providing the
highest level of microwave shielding.
This fabric is certified to provide 99.999% shielding across the frequency range 10MHz – 3GHz and still over 99.6% at 5.6GHz. These frequencies include Wi-Fi, cordless phones, phone masts and mobile phones.
EMF Shielding Graph: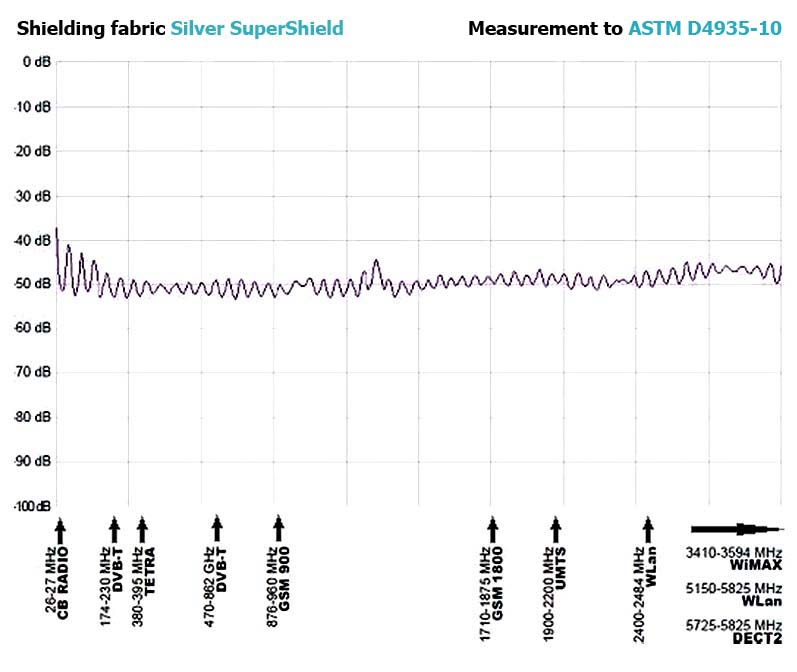 Care:
Do not dryclean. Machine Wash Only at 30°. Use only Leblok washing powder. (Other detergents MAY have a severe effect on shielding level) Do not handwash. Do not tumble dry. Drip dry. Iron on LOW. Do not bleach.
Disclaimer: EMF Clothing Ltd products are designed to provide shielding against EMR. However there can be many environmental and human factors affecting the effectiveness of this product. EMF Clothing Ltd specifically disclaim any and all responsibility for any adverse health effects or any other adverse outcome that may occur whilst using our products, or any effects that may occur, eventuate, manifest or transpire at any time subsequently. Customers should satisfy themselves that the product is suitable and fit for their own particular situation before purchasing.
Updatting...