Zoom
EMF Protective Single Bed Canopy Leblok Defender
LEB-37242
Available
Warning: Last items in stock!
Availability date:
Enjoy an EMF protected sleeping experience with The Leblok Defender canopy
This EMF protective canopy provides 40dB @ 1GHz shielding against high-frequency (HF) electromagnetic field radiation.
Effectively blocks over 99.99% of radiation from 5G, Wi-Fi, 4G, 3G, GSM, DECT, Bluetooth, TETRA and other types of EMR.
Suitable for single bed size from 0.9m to 1.4m width
Height is 2.30m. One opening
The material of the canopy is certified by Prof. Dipl.-Ing. P. Pauli of the University of the Federal Armed Forces Munich, according to MIL-STD 285 and IEEE standard 299-1997. (please see the shielding graphs below)
Important: Do not use electrical equipment or EMF emitting devices inside or immediately next to the pod
For additional floor shielding, we recommend our canopy mat.
Material: Veil (Polyester 90% / Silver/Cotton 10%)
EMF Shielding Graphs: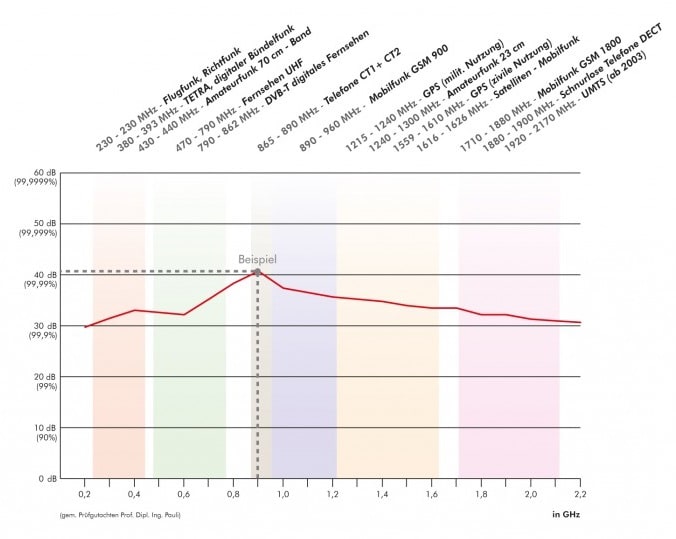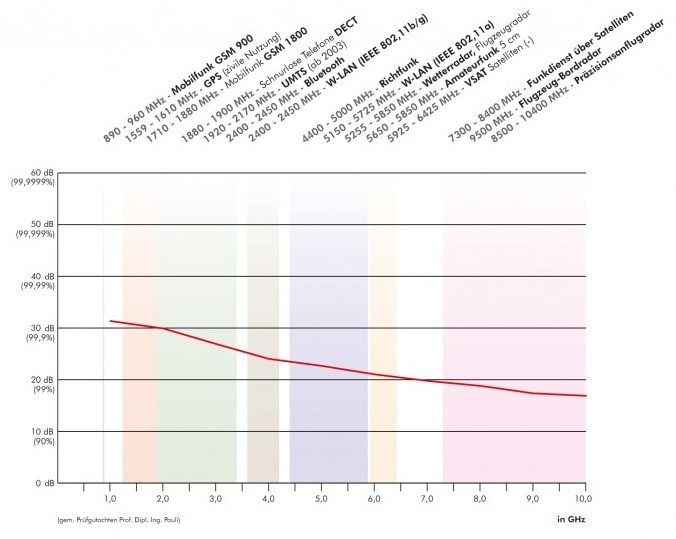 Care instructions: Gentle washing (delicate wash at 30°C). No bleaching or chemicals. For washing we recommend using Leblok washing powder. Do not use bleach, do not tumble dry No chemical cleaning.
Disclaimer: EMF Clothing Ltd products are designed to provide shielding against EMR. However there can be many environmental and human factors affecting the effectiveness of this product. EMF Clothing Ltd specifically disclaim any and all responsibility for any adverse health effects or any other adverse outcome that may occur whilst using our products, or any effects that may occur, eventuate, manifest or transpire at any time subsequently. Customers should satisfy themselves that the product is suitable and fit for their own particular situation before purchasing.
Updatting...