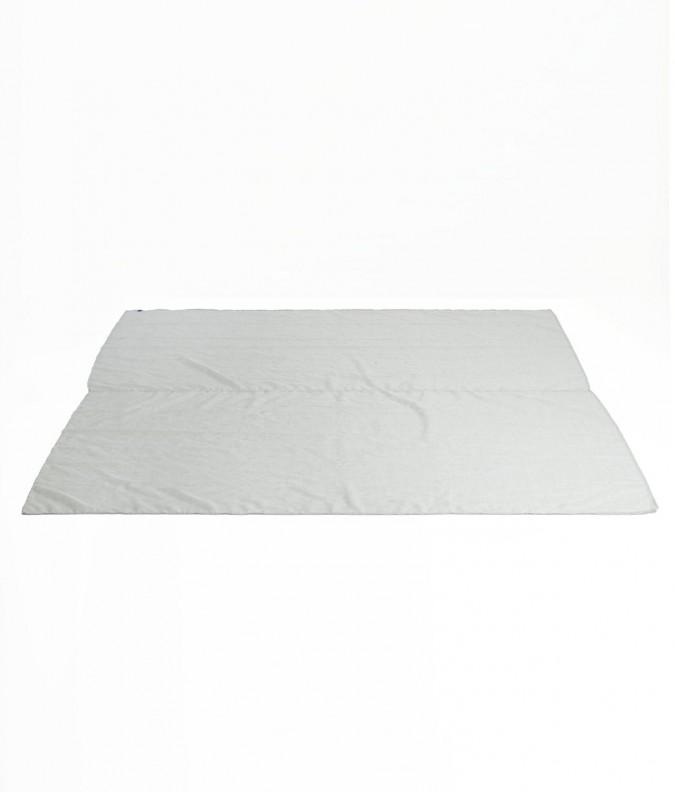 Zoom
Shielded Floor Mat Leblok Defender - for Double Canopy
LEB-35491
Available
Warning: Last items in stock!
Availability date:
Use this shielded undermat to create a Faraday cage with your EMF protective canopy
Made from RF shielding fabric which is free of nanotechnology
Effectively shields Wi-Fi, 5G, 4G, 3G, GSM, DECT and all other types of EMF radiation
This canopy mat should be placed directly under either the bed, mattress or bottom sheet
The mat can also be grounded to shield low frequency electric fields
Available in 2 standard sizes:
Single Bed: 2.20 m x 1.50 m
Double bed: 2.20 m x 2.20 m
Other sizes can be manufactured to special order.
Technical Specification:
Color: Light Grey
Testing standard: MIL-STD 285 and IEEE 299-1997
Screen attenuation: max. 42 dB (99,99%)
Material: silvered polyamide
Grounding: can be grounded using our General Grounding Kit.
Care instructions:
Laundry: Delicate/Wool cycle 30° C
NO aggressive cleaning agents (recommended - Leblok washing powder)
NO fabric conditioner
NO tumble or spin drying


Disclaimer: EMF Clothing Ltd products are designed to provide shielding against EMR. However there can be many environmental and human factors affecting the effectiveness of this product. EMF Clothing Ltd specifically disclaim any and all responsibility for any adverse health effects or any other adverse outcome that may occur whilst using our products, or any effects that may occur, eventuate, manifest or transpire at any time subsequently. Customers should satisfy themselves that the product is suitable and fit for their own particular situation before purchasing.
Updatting...