EMF Protective Laptop Tray (Grey)
EMS-35934
Out of Stock
Warning: Last items in stock!
Availability date:
EMF Radiation Protective Laptop tray (LTT™) – ProShield™ By Smart&Safe®
The ProShield™ Laptop Tray is a laptop radiation shield that dramatically reduces harmful EMF radiation.
Independent tests made by certified laboratories around the world prove that the ProShield™ Laptop Tray shields both Extremely Low Frequency (ELF) and Radio Frequency (RF) Electromagnetic Radiation (EMR) emissions.
Probably the best radiation shield available today in non-military use. That means you can still use laptop, tablets, computers, and other electronic devices in your lap in the confidence that the tray will provide significant shielding.
Features:
92% Extremely Low Frequencies reduction
92% RF reduction
100% Heat emission reduction
Easy to clean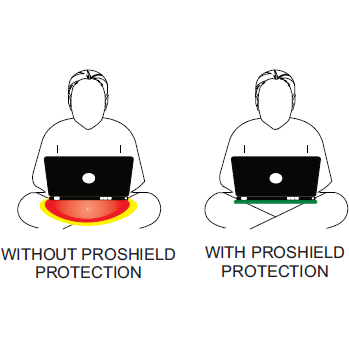 Available in blue and grey colours.
One universal size:
Length: 14" (35cm)
Width: 10.5" (26.5cm)
Updatting...