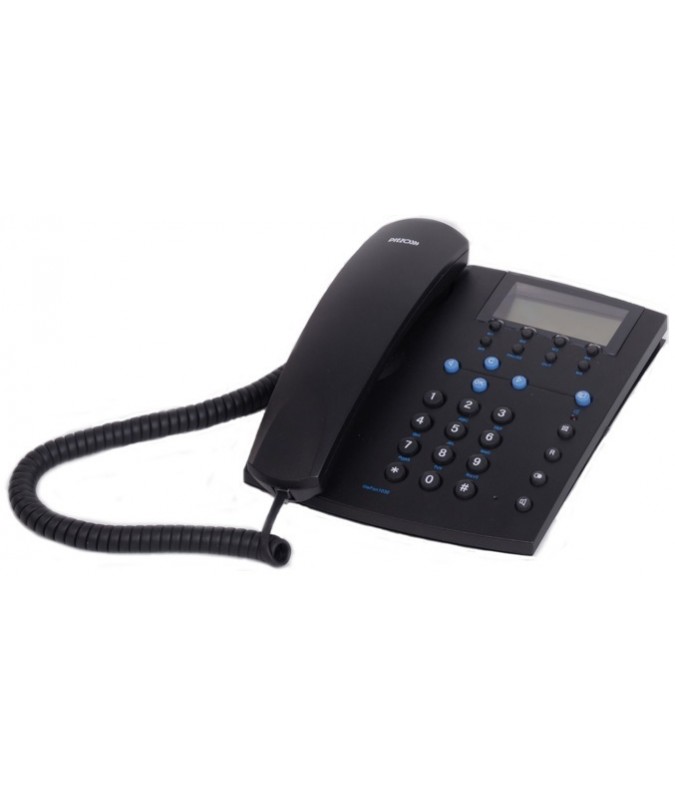 Zoom
Landline Telephone LiteFon 1030
EML-35972
Available
Warning: Last items in stock!
Availability date:
Due to customer demand we are introducing the LiteFon 1030. The perfect landline telephone for those suffering from EHS or Acoustic Shock Syndrome.
The added feature of this phone is that it does NOT require batteries in order to be fully functional. This is an additional benefit for those who are particularly sensitive to phone use.
IMPORTANT: Please note this phone is supplied with a European power plug. In the event you wish to use the power plug in the UK then you will need to purchase a EU/UK power adaptor.
The magnetic field-free handset, and adjustable receiver volume and special earpiece support for a secure grip, this new model is now more intuitive. A modern energy-saving switching power supply is now included in the package although battery operation is still possible.
The phone has a hands-free speaker function with individual 3 step volume adjustment, with an option to turn off the ringtone altogether. Storage of incoming and outgoing calls and the extensive phone book are included.
No other technical device is used as close to the head as the phone. The piezoacoustics contains no magnets and no coil and is therefore magnetic field free. The voice transmission is made possible by vibrations of the piezo crystals. Acoustically, the piezo technique is indistinguishable from conventional speech transmission.
Features:
extensive telephone book
CLIP function (call number display)
adjustable earpiece volume
Multilingual user guidance
optimized hands-free / open listening
Ringer three-stage adjustable
energy saving switching power supply included
Battery operation option
Made in Germany
Updatting...