Zoom
EMF Protective Travel Canopy from Naturell
TCKN01
Please call to order
Warning: Last items in stock!
Availability date:
Electromagnetic Radiation (EMR, EMF) Protective Travel Canopy
Dimensions: Bottom circumference 1150 cm, height: 240 cm
Material: Swiss Shield Naturell (Attenuation 38 dB at 1 GHz)
Semi-transparent ecological cotton fabric
Made to order only. Please call +44 (0) 845 8059 030 to order.
This new innovative EMF Protective travel canopy kit from Leblok makes stays in hotels, campsites etc easier.

The canopy comes complete with fixing accessories that enable easy and comfortable use in almost every environment, from hotel rooms to campsites.

Accessory kit comprises 2 magnetic hooks and even luminous guyropes (for easy location in the dark). All complete with a heavy duty canvass bag for easy travel and transport. The bag is made from heavy duty cotton canvas, is 18" long and features a zipped closure.

Complete kit incuding bag: 45cm x 17.5cm x 17.5cm

Weight: 1.7kg

The canopy has no entrances, which ensures higher shielding performance. Simpy lift the edge for an easy exit.
EMF Shielding: 38 dB @ 1 Ghz (99.98%)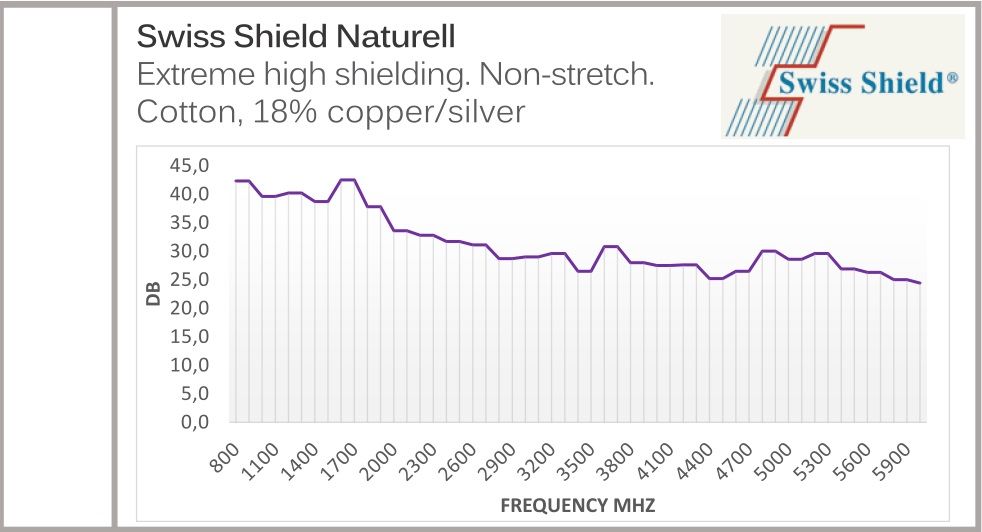 Material: Cotton, 18% copper/silver
Yarn: Cotton fibre with gossamer thin 0.02mm silvered and PU (polyurethane) coated spun in copper thread
Surface: Non conductive
Type: Fabric - decorative textile
Colour: Natural (ecru/white)
Certification: Oeko-Tex® Standard 100
Fabric care:

Disclaimer: EMF Clothing Ltd products are designed to provide shielding against EMR. However there can be many environmental and human factors affecting the effectiveness of this product. EMF Clothing Ltd specifically disclaim any and all responsibility for any adverse health effects or any other adverse outcome that may occur whilst using our products, or any effects that may occur, eventuate, manifest or transpire at any time subsequently. Customers should satisfy themselves that the product is suitable and fit for their own particular situation before purchasing.
Updatting...